The end of summer is always an exciting time for families, as September marks the beginning of the next school year. It's also when the temperatures outside start to drop. 
Although the kids may not be enthused about hitting the books again, that doesn't mean they have any less energy.
Fall weather is an excellent excuse to get outside for some backyard fun before the winter conditions arrive. 
Outdoorgames n Sports has a few ideas to make the transition between seasons much more fun!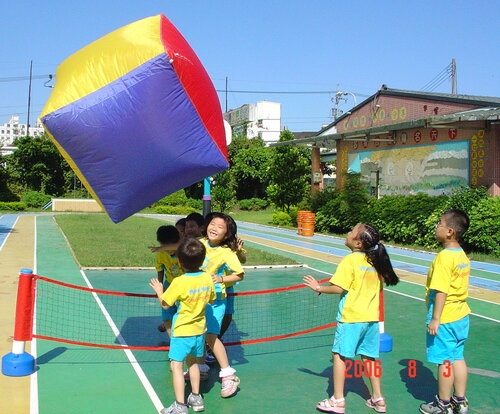 Often, the best outdoor games are the ones with the easiest rules. And when it comes to playing with these bright and bouncy shapes, you'll quickly discover the funnest rule of all: don't let the ball touch the ground!
These giant inflatable floaters are designed for volleying in the air. Children of all ages will love the challenge of keeping these toys suspended over their heads as they anticipate the next landing spot. 
Whether you start an impromptu volleyball game or something else, there's something undeniably fun about keeping these toys afloat for as long as you can. 
And with their sturdy construction, you don't have to worry about them going "pop," unlike those cheap plastic beach balls that never seem to last. 
And who says you need a ball at all? These durable floater toys are available as cylinders, cubes, pyramids, and even frogs to liven up your outdoor fun! The choice is yours. 
If you've got a gathering of little ones, there's no better way to start the fun than with a multi-coloured parachute to flip in the air. It's a group activity that gets everyone cooperating and all those arm muscles warmed up. 
And what kid doesn't love a makeshift tent? Thrust the sturdy nylon material above your head and hold on as you move underneath the falling fabric. You'll end up inside a colourful bubble with all your guests. Great for those fall children's birthday parties with their fellow classmates.  
Of course, with a sturdy piece of fabric, there's no shortage of challenging activities you can invent. Our products' durable construction, reinforced webbing, and strong handles ensure a parachute that will hold up over many seasons. 
Choose your size, and let the games begin!
Who says you have to be a little kid to enjoy the thrill of chasing a brightly coloured ball around your backyard? Students and active adults love the challenge of playing spike ball with their friends.
Imagine a 2-on-2, 360° volleyball game with a round horizontal net sitting just off the ground. The smaller ball means you have to react even faster.
Spikeball is a game that's great for cardio, hand-eye coordination, and mental focus. 
Not only is it a fun way to burn off calories, but it's a fantastic stress-buster between all those study sessions come fall.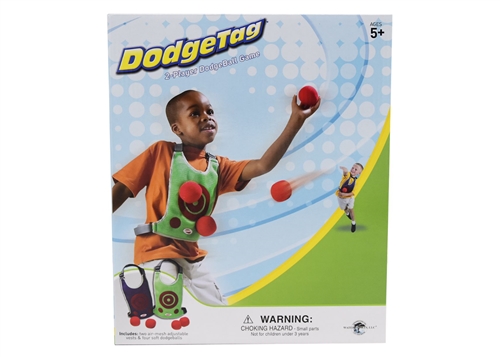 How do you make a game of dodgeball more fun? At Outdoorgames n Sports, we say make it stickier!
Dodgeball and tag are fun distractions for kids but often lead to disputes when players claim they never got hit. It's also less fun when someone takes a hard rubber ball to the head. 
Dodge Tag utilizes smaller balls, softer materials, and player vests for all. Players target the vest and must ensure the ball sticks to make it count. It's a game that sharpens your aim and levels the playing field for all. 
Get the best of both sports with Dodge Tag! It's loads of fun with less anxiety for the 5-and-up set. 
Take a Break from Studying with Some Outdoor Fun
From kindergarteners to university students, Outdoorgames n Sports offers all kinds of outdoor activities to stimulate young minds when not in class.  
Our product range improves mental focus while providing the fresh air and exercise needed for a clear head. 
Ultimately, it's all about having a good time!
Check out the rest of our innovative games and activities. We sell products for kids of all ages.